Low Vision Aids & Devices in Glenview
Enjoy More Independence & A Greater Quality of Life
Fear You're Losing Your Independence?
We Can Help You Keep It
If you've been diagnosed with an eye disease, such as cataracts, glaucoma, macular degeneration, or diabetic retinopathy, you may feel overwhelmed and confused about the next steps to take.
Our low vision team will supply you with the most up-to-date information, and prescribe you with optimal low vision aids and devices so you can live your best life.
---
Preserve Your Vision For Longer
---
What Does "Low Vision" Mean?
Low vision refers to vision loss that can't be corrected with standard glasses, contact lenses or surgery. However, it isn't considered blindness as limited eyesight remains. Symptoms typically include blind spots, poor night vision and blurred vision. Low vision is commonly caused by age-related macular degeneration, glaucoma and diabetes.
Fortunately, people with low vision can continue living full and meaningful lives with the help of low vision aids and devices.
---
A Low Vision Aid for Every Activity, Purpose, and Person
If low vision affects your ability to work or study, by making it more difficult to read the newspaper, work at your computer, watch TV, craft, or cook, Carillon Vision Care can help. Our experienced low vision optometrist will fit you with the appropriate aids or devices that complement your visual needs and lifestyle.
With our help, you may be able to drive again and resume many of the activities you love.
---
Examples of Low Vision Aids and Devices
Want to get back behind the wheel?
Consider bioptic telescopic, tinted, or side vision awareness glasses.
Miss playing cards with the gang?
Microscope or telemicroscope glasses can help make it happen.
Struggle to navigate a grocery store?
We offer several types of magnifiers that can take the stress out of your shopping experience.
---
We Can Help Maximize Your Remaining Vision
Carillon Vision Care in Glenview offers diagnostic screenings and treatments for macular degeneration and other severe eye diseases.
Our low vision eye doctors will consult with you and offer solutions that will help you manage symptoms and preserve your vision.
---
Your Low Vision Eye Doctors in Glenview
Meet our Eye Doctors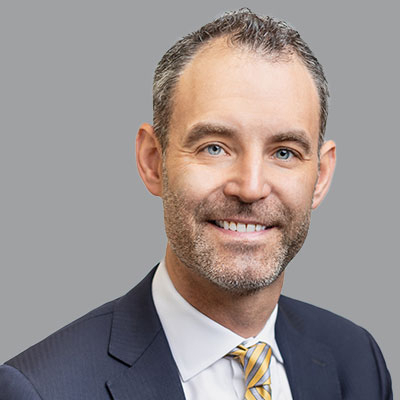 Monday

10:00 am - 5:00 pm

Tuesday

10:00 am - 7:00 pm

Wednesday

10:00 am - 5:00 pm

Thursday

10:00 am - 6:00 pm

Friday

10:00 am - 5:00 pm

Saturday

Closed

Sunday

Closed

Nov. 23

Closed

Dec. 25

Closed
Blue Cross

Medicare

MetLife

United Healthcare

VSP
- Jun. 26, 2023
I've been going here for a couple of years and I love it! The optometrist did a thorough job and ans
... Show More
wered all my questions. The service people in front were pleasant, knowledgeable, and professional, even when dealing with a nightmare customer (rude, verbally abusive, and threatened to leave nasty reviews).
- Jun. 16, 2023
Dr. DalPorto is terrific! I am a pathological myope who had exclusively seen a pediatric ophthalmolo
... Show More
gist for all of his corrective lens needs since childhood, but it was long past time to stop seeing him. I selected Carillon after critically examining Google Reviews for eye clinics near me and was not disappointed. An informative display in the lobby about myopia instantly made me feel welcome. Dr. DalPorto is the model doctor: superbly affable, extremely thorough, and caring toward the patient's holistic well-being, not only optical health. I was delighted to receive my new prescription here and the great news that my eyesight - if corrected - is strong enough to pass vision screening tests to drive. She was also the first to tell me that my vision would be even better were I to switch to rigid contact lenses. If you're in the Chicagoland area and in need of such services, I wouldn't go anywhere but here.
- Apr. 27, 2023
Dr. Neukirch and team are professional, personable, and all around lovely. My family has been coming
... Show More
here for almost a decade now!
- Dec. 15, 2022
Amazing staff and doctors. I highly recommend this practice. Both doctors take their time during t
... Show More
he exams and are caring and very knowledgeable.
- Oct. 01, 2022
Both myself and my daughter see Dr DalPorto. She is thorough, quick, keeps things moving while answe
... Show More
ring the ten thousand questions my 9 year old threw at her. She put everyone at ease and make the appointment as stress free as possible. The office is clean, with parking, lots of options for eye wear, staff are all friendly and helpful. They also have an office dog! 10/10 I would highly recommend!
- Feb. 27, 2022
I began with Carillon Vision under the care of Dr. Agrest, he was a great Dr. Since his retirement I
... Show More
have been seen by both Dr. Neukirch and Dr. DalPorto. Both are very professional and knowledgeable and explain everything very thoroughly. All the staff there is great, friendly and helpful. Highly recommend them!
- Jan. 15, 2022
I've moved out of Glenview years ago. Even when moving out of state, I still come to see Dr Neukir
... Show More
ch for all my eye health appointments. Now my daughter sees him as well. I feel he's very thorough, knowledgeable, friendly, easy to talk to and personable.
- Dec. 02, 2021
Great place. Knowledge staff and very clean. Parking is easy.
- Nov. 05, 2021
I have been going to Dr. Neukirch for over 6 years and have been very happy. He is young, energetic,
... Show More
confident and listens and I trust him very much. Phyllis, who takes care of the lenses and frames is very knowledgeable and very helpful.
- Oct. 16, 2021
Great bedside manner + speedy and efficient care and service = a great experience.
- Oct. 14, 2021
Always an outstanding visit to Carillon Vision Center. So glad it was recommended to me.
- Aug. 28, 2021
Everyone in the office is great and both doctors are super knowledgeable and have the latest in eye
... Show More
care technology!
- Aug. 26, 2021
Friendly staff. Ready to answer any questions and talk you through your exam and results.
- Aug. 26, 2021
Dr. Neukirch has been amazing with our daughter, Lucy in treating her myopia. He explained all the o
... Show More
ptions, took time and care during all of our appointments. Very knowledgeable, patient, thorough, and kind. Couldn't be happier!
- Aug. 13, 2021
Always incredibly professional, friendly, caring and helpful! All the Staff! All the time!! Thank yo
... Show More
u!!!
- Aug. 02, 2021
Dr. DalPorto and the entire team at Carillon Vision Care are top notch. They are great with children
... Show More
and adults alike, and my daughter especially loves visiting Leo, the office dog.
- Jul. 30, 2021
Knowledgeable and professional staff. Very nice office setting.
- Jul. 29, 2021
The service at carillion vision care is outstanding. Dr Neukirch is very professional and explains
... Show More
everything extremely well. Picking out new glasses was a breeze.
- Jun. 26, 2021
Brought my father in laws broken prescription glasses in for repair (missing screw and nose pads). T
... Show More
hey fixed them in less than 10 minutes and charged me nothing for the excellent service. Thank you so much!
- Jun. 24, 2021
Quick, efficient, painless, high tech and friendly. Need I say more.
Low Vision FAQs
What are low vision devices?
Low vision aids and devices maximize whatever usable vision you have left and help you maintain or regain your independence. These include electronic aids, such as screen readers and video magnifiers. Optical aids include standing and hand-held magnifiers, strong magnifying reading glasses, and small telescopes, among others. To learn more, contact Carillon Vision Care today.
What conditions can cause low vision?
Low vision can be caused by a number of eye conditions and diseases, including age-related macular degeneration, glaucoma, diabetes, eye cancer, albinism, and genetic eye disorders. Eye injuries and traumatic brain injuries can also result in vision loss. If you or a loved one has low vision, contact our practice to learn how we can help you carry out your daily tasks more effectively.
How can one obtain a low vision aid or device?
The process begins with a comprehensive low vision eye exam by our low vision team. Once we've determined your degree and type of vision loss, we'll ask you about your lifestyle and suggest the aids or devices that can help you most. Then, we'll show you exactly how to use your new aids independently and answer any of your questions.
---
Ready to see the world more clearly?
Let us help you maximize your remaining vision.