Does Your Child...
Read below grade level?
Have a poor attention span?
Skip words or lines with reading?
Confuse the letters b, d, p, and q?
If your child is reading below grade level, has difficulties maintaining attention, or is not performing to their potential at school, he or she may have an undetected vision problem.
Many children struggle with undetected vision problems that hinder them from reaching their full potential.
Don't let visual impairments prevent your child from accomplishing their goals.
---
What Is Vision Therapy?
Vision Therapy is a customized treatment program that trains our eyes and brain to work together. It develops and enhances fundamental visual skills and abilities, such as eye tracking, eye teaming, convergence, focusing, and visual processing skills.
It is performed under optometrist supervision and is individualized to fit the specific needs of each unique patient.
Vision therapy consists of in-office appointments and at-home exercises.
---
Vision Therapy in Glenview
Meet our Eye Doctors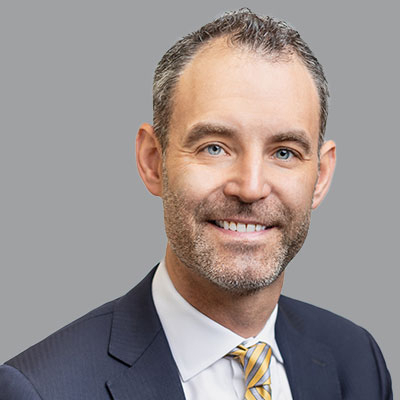 Monday

10:00 am - 5:00 pm

Tuesday

10:00 am - 7:00 pm

Wednesday

10:00 am - 5:00 pm

Thursday

10:00 am - 6:00 pm

Friday

10:00 am - 5:00 pm

Saturday

Closed

Sunday

Closed

Nov. 23

Closed

Dec. 25

Closed
Blue Cross

Medicare

MetLife

United Healthcare

VSP
---
Benefits of Vision Therapy
Non-Invasive

Vision therapy doesn't involve medication, surgery, or invasive procedures. Instead, it corrects eye problems naturally.

Great for children and adults

Your brain is capable of forming new neural pathways throughout your entire life, so vision therapy can be effective at any age.

Easy to do

Instructions are easy to follow. You or your child will learn them during in-office sessions and practice the exercises at home.

Customized treatment

Following the consultation and eye exam, our eye care professionals will custom design a vision therapy program to suit your specific needs.
---
Should Your Child Have Vision Therapy?
Below is a list of behaviors that may indicate a vision problem:
Squints, tilts head or covers one eye to see better.
Reports blurry or double vision
Has difficulty in school even if they understand the subject matter
Has trouble focusing or paying attention
Avoids activities that require visual skills, such as reading, drawing, or puzzles
It is not uncommon for academic or behavioral problems to be caused by vision difficulties. Vision therapy not only helps your child see better, but can also improve learning, behavior and self-confidence.
Contact Carillon Vision Care in Glenview to find out whether your child's lagging visual skills may be getting in the way of their learning.
- Jun. 26, 2023
I've been going here for a couple of years and I love it! The optometrist did a thorough job and ans
... Show More
wered all my questions. The service people in front were pleasant, knowledgeable, and professional, even when dealing with a nightmare customer (rude, verbally abusive, and threatened to leave nasty reviews).
- Jun. 16, 2023
Dr. DalPorto is terrific! I am a pathological myope who had exclusively seen a pediatric ophthalmolo
... Show More
gist for all of his corrective lens needs since childhood, but it was long past time to stop seeing him. I selected Carillon after critically examining Google Reviews for eye clinics near me and was not disappointed. An informative display in the lobby about myopia instantly made me feel welcome. Dr. DalPorto is the model doctor: superbly affable, extremely thorough, and caring toward the patient's holistic well-being, not only optical health. I was delighted to receive my new prescription here and the great news that my eyesight - if corrected - is strong enough to pass vision screening tests to drive. She was also the first to tell me that my vision would be even better were I to switch to rigid contact lenses. If you're in the Chicagoland area and in need of such services, I wouldn't go anywhere but here.
- Apr. 27, 2023
Dr. Neukirch and team are professional, personable, and all around lovely. My family has been coming
... Show More
here for almost a decade now!
- Dec. 15, 2022
Amazing staff and doctors. I highly recommend this practice. Both doctors take their time during t
... Show More
he exams and are caring and very knowledgeable.
- Oct. 01, 2022
Both myself and my daughter see Dr DalPorto. She is thorough, quick, keeps things moving while answe
... Show More
ring the ten thousand questions my 9 year old threw at her. She put everyone at ease and make the appointment as stress free as possible. The office is clean, with parking, lots of options for eye wear, staff are all friendly and helpful. They also have an office dog! 10/10 I would highly recommend!
- Feb. 27, 2022
I began with Carillon Vision under the care of Dr. Agrest, he was a great Dr. Since his retirement I
... Show More
have been seen by both Dr. Neukirch and Dr. DalPorto. Both are very professional and knowledgeable and explain everything very thoroughly. All the staff there is great, friendly and helpful. Highly recommend them!
- Jan. 15, 2022
I've moved out of Glenview years ago. Even when moving out of state, I still come to see Dr Neukir
... Show More
ch for all my eye health appointments. Now my daughter sees him as well. I feel he's very thorough, knowledgeable, friendly, easy to talk to and personable.
- Dec. 02, 2021
Great place. Knowledge staff and very clean. Parking is easy.
- Nov. 05, 2021
I have been going to Dr. Neukirch for over 6 years and have been very happy. He is young, energetic,
... Show More
confident and listens and I trust him very much. Phyllis, who takes care of the lenses and frames is very knowledgeable and very helpful.
- Oct. 16, 2021
Great bedside manner + speedy and efficient care and service = a great experience.
- Oct. 14, 2021
Always an outstanding visit to Carillon Vision Center. So glad it was recommended to me.
- Aug. 28, 2021
Everyone in the office is great and both doctors are super knowledgeable and have the latest in eye
... Show More
care technology!
- Aug. 26, 2021
Friendly staff. Ready to answer any questions and talk you through your exam and results.
- Aug. 26, 2021
Dr. Neukirch has been amazing with our daughter, Lucy in treating her myopia. He explained all the o
... Show More
ptions, took time and care during all of our appointments. Very knowledgeable, patient, thorough, and kind. Couldn't be happier!
- Aug. 13, 2021
Always incredibly professional, friendly, caring and helpful! All the Staff! All the time!! Thank yo
... Show More
u!!!
- Aug. 02, 2021
Dr. DalPorto and the entire team at Carillon Vision Care are top notch. They are great with children
... Show More
and adults alike, and my daughter especially loves visiting Leo, the office dog.
- Jul. 30, 2021
Knowledgeable and professional staff. Very nice office setting.
- Jul. 29, 2021
The service at carillion vision care is outstanding. Dr Neukirch is very professional and explains
... Show More
everything extremely well. Picking out new glasses was a breeze.
- Jun. 26, 2021
Brought my father in laws broken prescription glasses in for repair (missing screw and nose pads). T
... Show More
hey fixed them in less than 10 minutes and charged me nothing for the excellent service. Thank you so much!
- Jun. 24, 2021
Quick, efficient, painless, high tech and friendly. Need I say more.
Vision Therapy FAQs
Can vision therapy improve my child's academic performance?
Often, poor performance in school can mask an undiagnosed vision or eye problem. In these cases, vision therapy can transform your child's academic performance and attitude toward school. Since 80% of learning is visual, any improvement in visual skills is likely to positively impact school performance.
Does vision therapy work?
Yes. Scientific studies confirm the effectiveness of vision therapy in treating convergence insufficiency, amblyopia, and other eye conditions. A study published in the Archives of Ophthalmology and funded by the National Eye Institute (NEI) showed that 75% of patients who attended weekly in-office sessions and performed daily exercises at home noticed marked improvement in convergence symptoms.
---